What an eventful weekend! So much to unpack!
     Friday night the Maniacs played a really solid show at The Doghouse Saloon and Grille in Township of Washington, NJ. We had a decent enough crowd and I think everyone really liked us. It wasn't our best gig ever, but I think we held our audience's attention well and we received many compliments at the end of the night, so that was awesome…
     Saturday night was an incredibly fun evening jamming with Zer0 at the Pearl River Hotel (or as we call it, The Hotey) in Pearl River, NY. The Hotey is a really special place for Zer0 - we have had a tremendous history with the Hotey and our show Saturday night was simply a beautiful mess! We had one of the most amazing crowds the band has ever had and we really were firing on all cylinders! We had a late crowd pop in during our second set and we ended up playing some songs from our first set again so everyone could hear them! We even took a few requests - songs we never played together but were still able to pull off… was so much fun! And even my Maniacs friends Tracy and Dave showed up! That was super cool!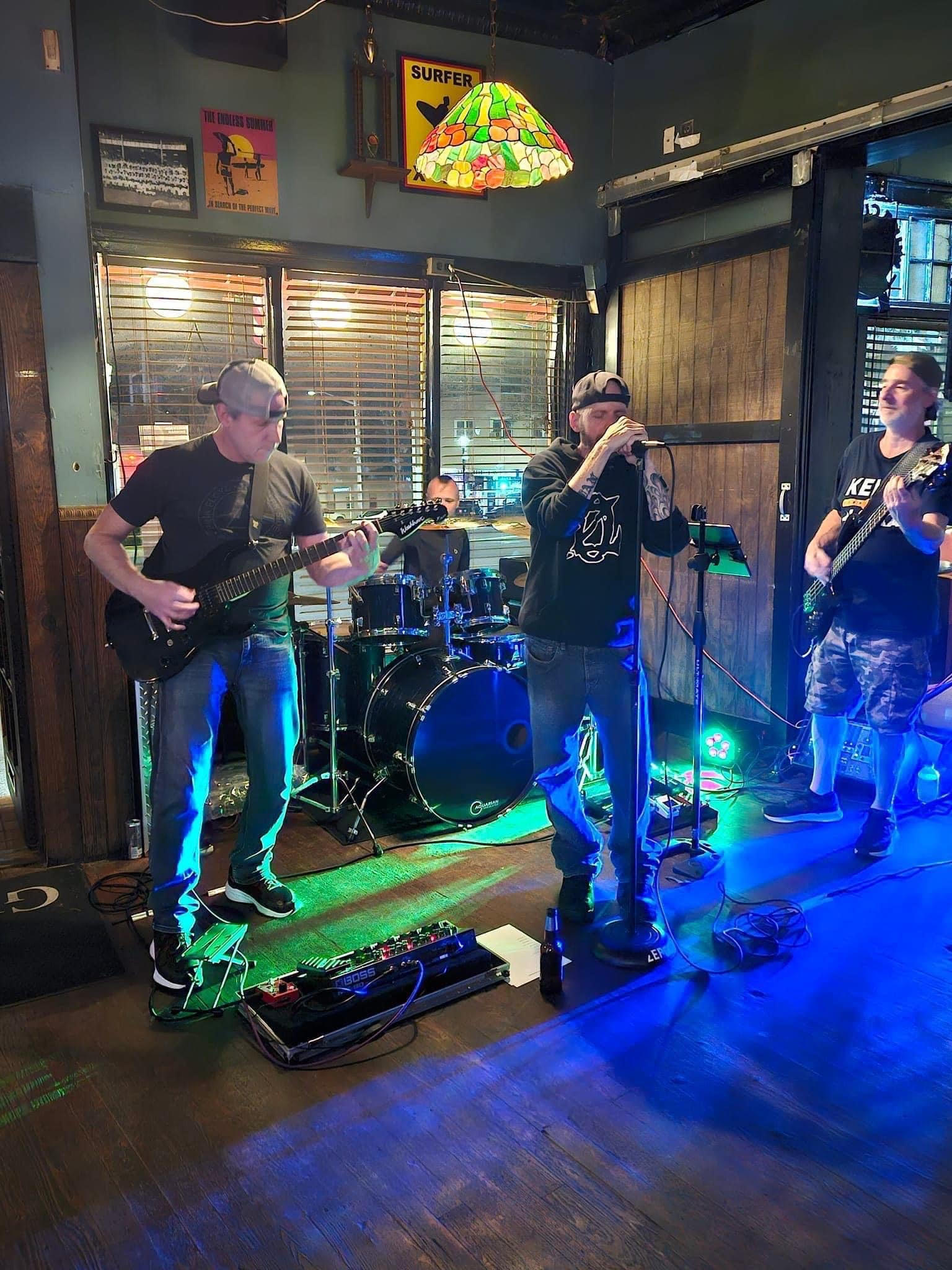 Zer0 at the Hotey: Michael, Corey, Bobby, and Keith