So… I'm a little behind in posting band posters from the last few gigs, so I will try to recap everything here in this post along with some commentary…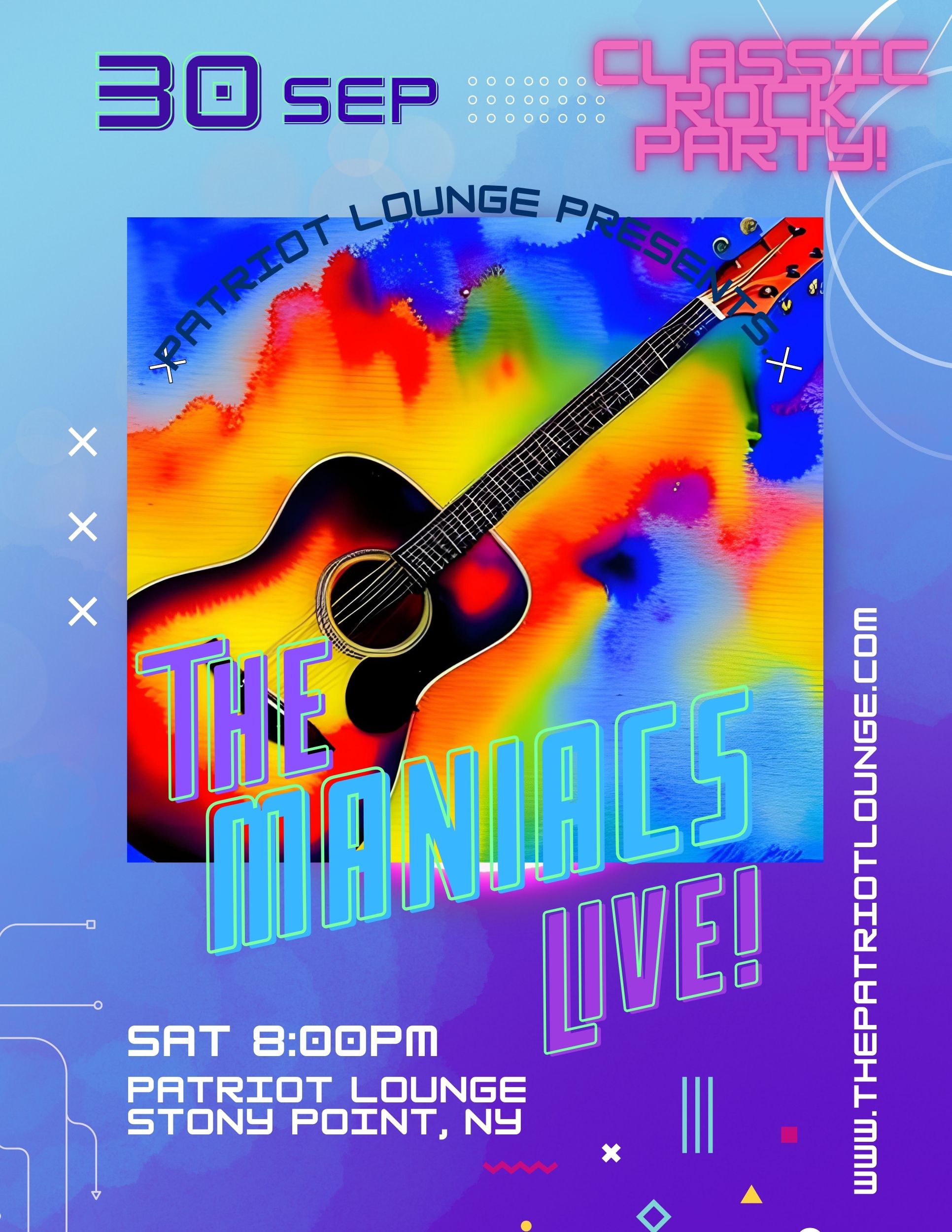 On September 30th I played a really fun show with the Maniacs at the Patriot Lounge in Stony Point, NY. It was a really fun show to play and we worked with a guest singer, Greg Carr Schumann, a New Jersey singer/songwriter who has some connections to our 'scene" here in Rockland County. As many of you know, the current lineup of the Maniacs will exist only through November 18th. Tracy and I will be working with a new singer (Tom Tornatore) and guitarist (to be named shortly) as we move the Maniacs into 2024.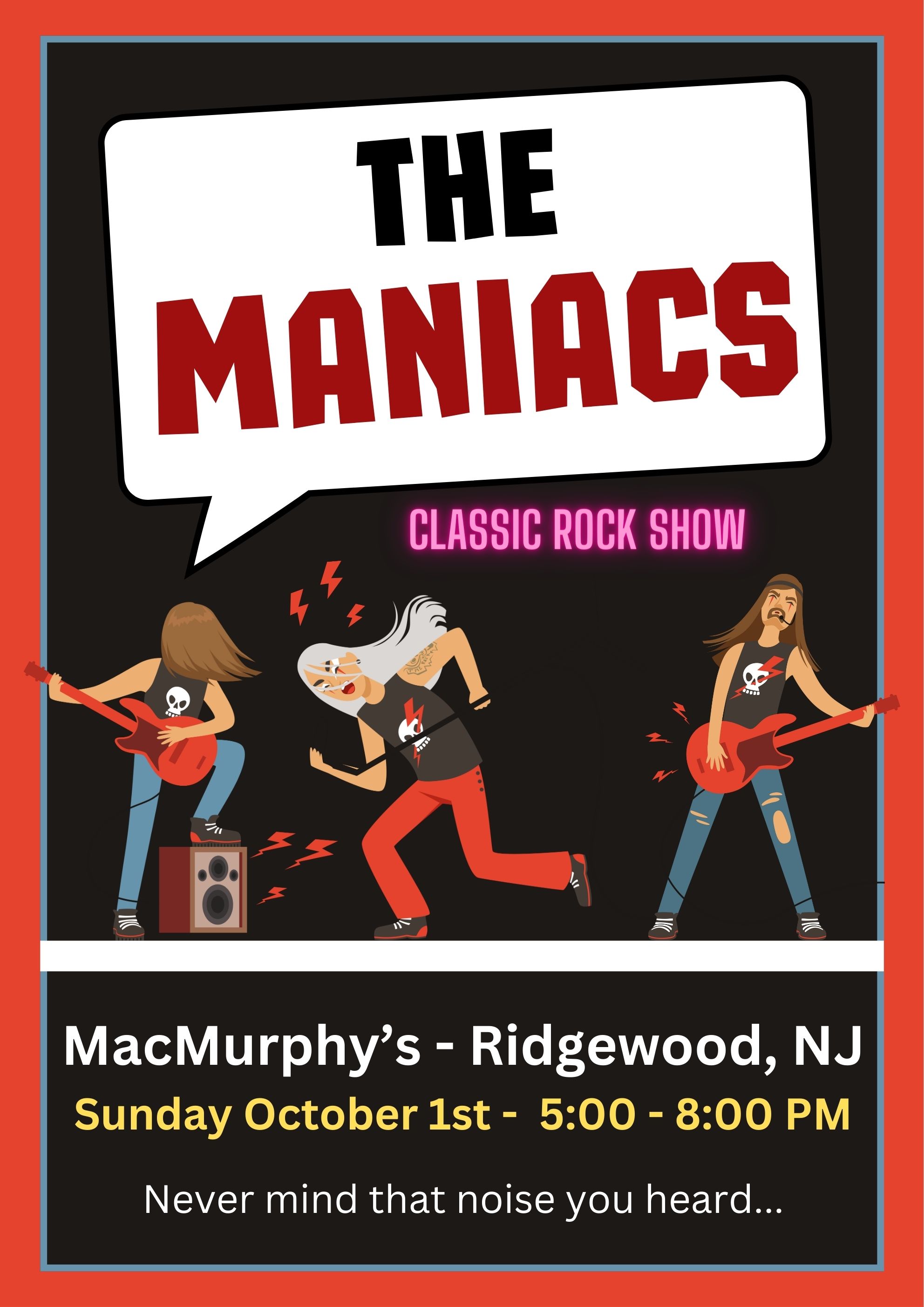 The following evening, the Maniacs made its debut at MacMurphy's in Ridgewood, NJ. The show was very well-attended, especially for an early Sunday evening performance. We were joined once again by special guest vocalist Dave Brown of Up 'n' Mary's Room and Trenzer. Actually, I thought the band played solidly and the crowd was really into us… I couldn't believe how full that tip jar was by the end of the night!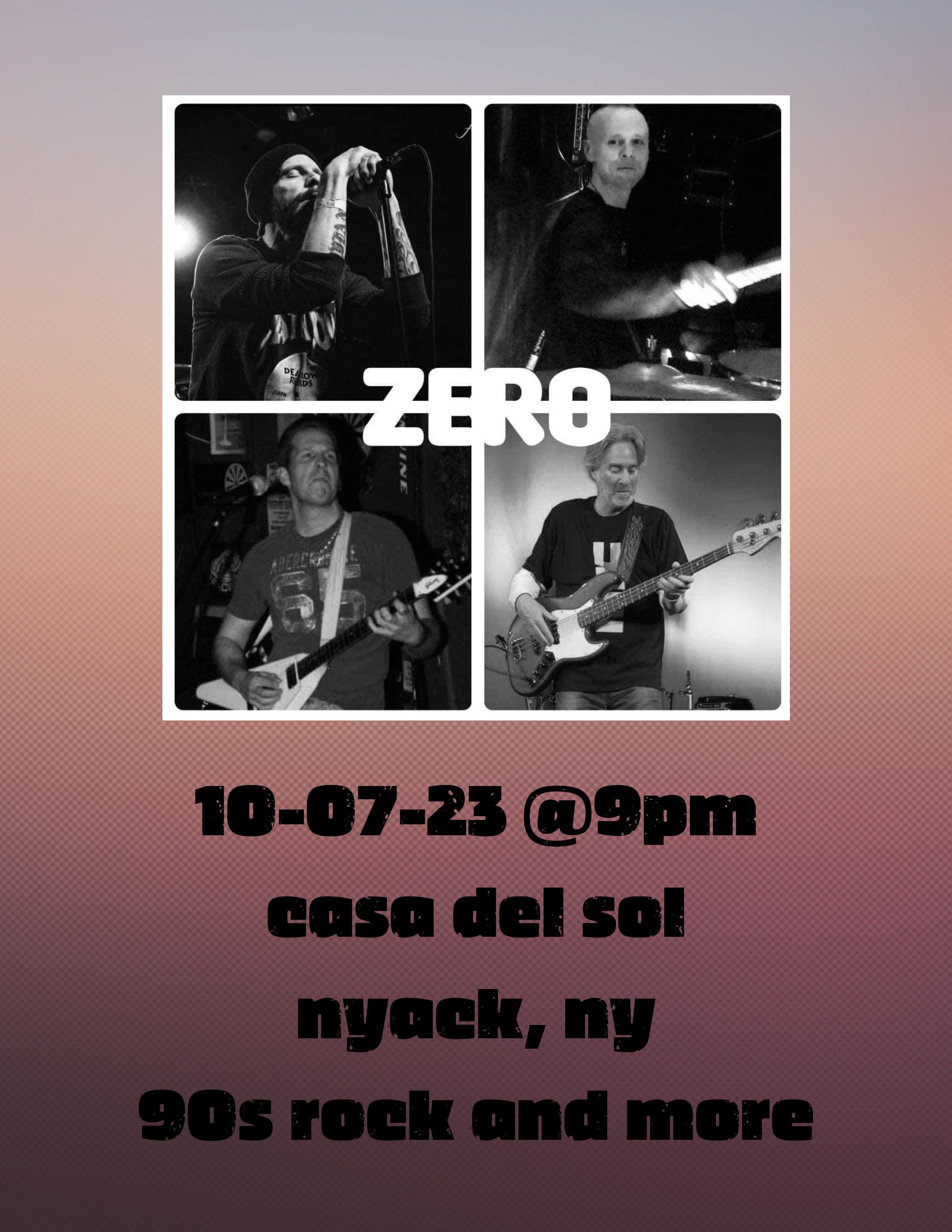 Then Zer0 time - October 7th at Casa del Sol in Nyack, NY - one of our favorite venues to perform at! We were a little concerned that the rain might keep people away, but as it turns out, we had an awesome crowd as usual for our Nyack show! We played a whole bunch of songs by request and some new ones that we had never before played together… the band was tight and we sounded great… I know I say this often, but it was maybe my favorite gig ever played with my Zer0 brothers! I will post a video of us playing Would? by Alice in Chains shortly in a new blog post.
My next performance is Saturday night, October 14th at Uncle Tommy's Tavern in Pearl River with the Maniacs! I hope to see you out!