Hey everyone! Just a quick update on some Zero and Faster Than Light stuff. I just received a mix of the new Zero song "Leave Me Alone" and it kicks ass! This track marks my recording debut with Zero and as soon as I get the go ahead to post the track, I will leave a link on the website! 
Additionally, I completed a Zoom interview with New Zealand's own James Brodie. James works with a lot of bands around the world to help promote and to fuel his own podcasts and Internet radio shows. I think James has a soft spot for Faster Than Light and our interview went really well. We stayed away from politics, talked music, FTL, and a few songs will also be featured in the hour-long radio slot. Again, when this goes live I will post a link for everyone to hear!
I expect to be resuming Zero and Faster Than Light recording this week. Updates will always be posted here!
---Keith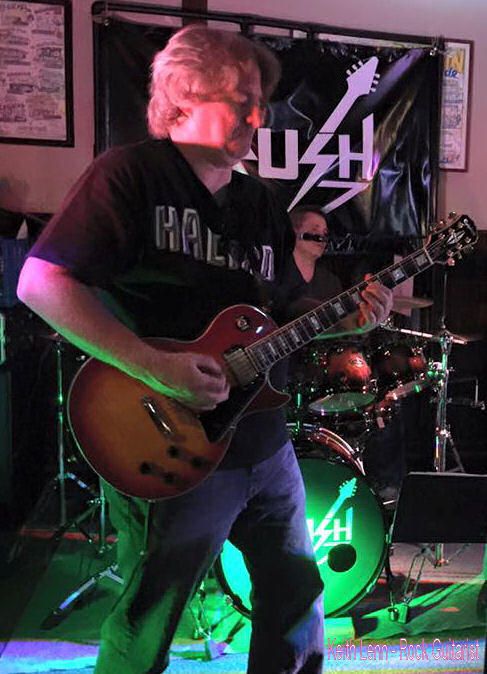 It's a cool picture of Keith playing guitar on "Machine Head" by Bush when he was a member of CRUSH.